Panama coach Hernán Darío Gómez has announced for Panama final squad for the 2018 FIFA World Cup on 30 May 2018. Felipe Baloy is the captain of Panama World Cup Squad 2018 football team. Panama football team officially published final 23 men's player name list for Russia world cup 2018 including 3 Goalkeepers, 8 Defenders, 7 Midfielders and 5 Forwards players name.
Blas Pérez, Luis Tejada, Jaime Penedo, Felipe Baloy, Román Torres, Gabriel Gómez are the key player in Panama world cup 2018 squad. 62 years old Hernán Darío Gómez is the official Panama football team Coach for world cup 2018.
Panama FIFA World Cup History:
It is the first time panama was Qualified for FIFA world Cup tournament and will be playing in Russia FIFA World cup 2018.
Panama 2018 World Cup group teams:
From 8 groups in this world cup 2018 Panama will be playing in Group G with Belgium (World Ranking 3), England (World Ranking 13) and Tunisia (World Ranking 14). Panama is the number 55 Fifa ranking team in the world.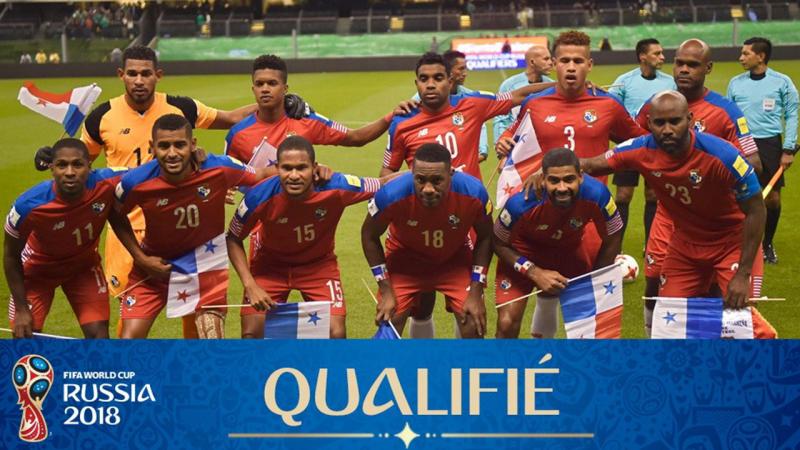 FIFA World cup 2018 Panama football match schedule:
FIFA world cup 2018 Panama match schedule was published in this article. You can download world cup 2018 football match schedule pdf in your local time table. Panama will be playing 3 football matches in group round.
Match 13
Date: 18-06-2018
Indian Time: 08:30 PM (GMT+5:30)
Belgium vs Panama
Fisht Olympic Stadium, Sochi
Match 30
Date: 24-06-2018
Indian Time: 05:30 PM (GMT+5:30)
Panama vs England
Strelka Stadium, Nizhny Novgorod
Match 46
Date: 28-06-2018
Indian Time: 11:30 PM (GMT+5:30)
Tunisia vs Panama
Mordovia-Arena, Saransk
World Cup 2018 Panama full Squad & player details:
The Panama Coach for world cup 2018: Hernán Darío Gómez (3 February 1956 / Age 62)
SL No.
Position
Player Name
Date of birth & Age
Match
Total Goals

Panama world cup 2018 squad: 3 Goalkeepers list

01
GK
José Calderón
14 August 1985 (aged 32)
31
0
02
GK
Jaime Penedo
26 September 1981 (aged 36)
130
0
03
GK
Álex Rodríguez
5 August 1990 (aged 27)
6
0

Fifa world cup 2018 Panama squad: 8 Defenders list

04
DF
Felipe Baloy (captain)
24 February 1981 (aged 37)
102
3
05
DF
Harold Cummings
1 March 1992 (aged 26)
51
0
06
DF
Erick Davis
31 March 1991 (aged 27)
37
0
07
DF
Fidel Escobar
9 January 1995 (aged 23)
22
1
08
DF
Adolfo Machado
14 February 1985 (aged 33)
75
1
09
DF
Michael Amir Murillo
15 February 1996 (aged 22)
21
2
10
DF
Luis Ovalle
7 September 1988 (aged 29)
25
0
11
DF
Román Torres
20 March 1986 (aged 32)
110
10

2018 world cup Panama squad 7 Midfielder list

12
MF
Édgar Bárcenas
23 October 1993 (aged 24)
28
0
13
MF
Armando Cooper
26 November 1987 (aged 30)
97
7
14
MF
Aníbal Godoy
10 February 1990 (aged 28)
88
2
15
MF
Gabriel Gómez
29 May 1984 (aged 34)
143
12
16
MF
Valentín Pimentel
30 May 1991 (aged 27)
22
1
17
MF
Alberto Quintero
18 December 1987 (aged 30)
89
5
18
MF
José Luis Rodríguez
19 June 1998 (aged 19)
1
0

Fifa world cup 2018 Panama 5 Forward players list

19
FW
Abdiel Arroyo
13 December 1993 (aged 24)
33
5
20
FW
Ismael Díaz
12 May 1997 (aged 21)
10
2
21
FW
Blas Pérez
13 March 1981 (aged 37)
117
43
22
FW
Luis Tejada
28 March 1982 (aged 36)
105
43
23
FW
Gabriel Torres
31 October 1988 (aged 29)
71
14